Definition of Manhwa: Comics or manga in Korean.
Being a 2010s manga reader, the manhwa that I have known are webtoons, usually made with color and have some spaces between each other. Usually, some of the manga I have known are dipped with the essence of real life realism in their plot. They are read from the left to right in a vertical view. Also, some of them don't really have a volume cover for me to really judge.
Here are some examples of manhwa that I have really read (since I don't fully read The Breaker, The God of High School, Lookism, Killing Staling, Cheese In The Trap, a lot of Koren Hentai that dominates the front page of Mangakakalot and Tower of God, I can't include them on their list) all over the years. As a summary, this is a short description and my short thoughts on the mangas that I've read.
P.S: Would Boichi's Sun-Ken Rock be included as a manhwa, despite being published in Japan?
First Hanhwa That I Have Really Read: The Gamer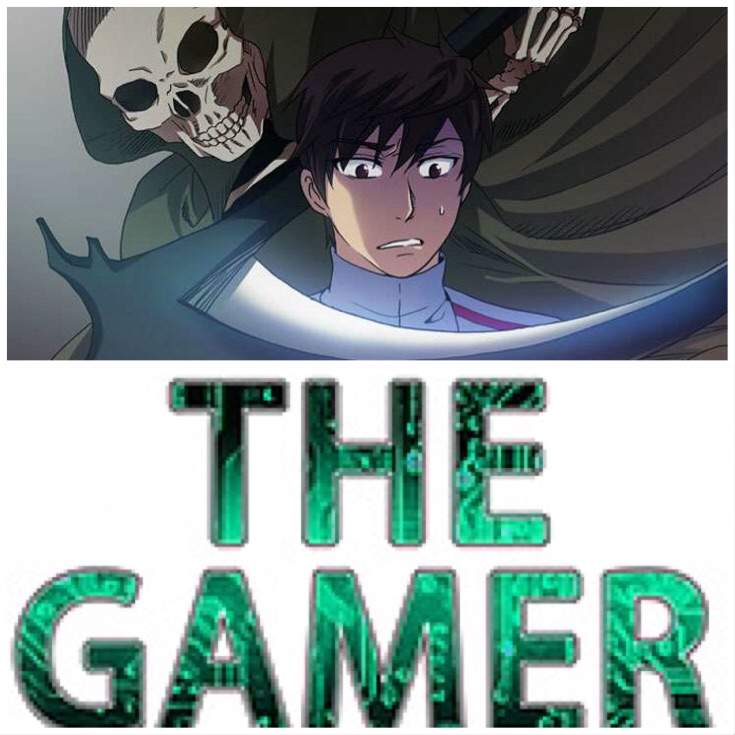 Author: Sung San-Young, Artist: Sang-Ah
Serialized: Naver Webtoon, Naver on 2013
Description from Line Webtoon:
What if your life is just like playing a game? What if you can upgrade your status and gain more levels? A fantasy world is coming right at you! Not only this is my first actual manhwa that I have read (that I can think of), it's actually one of the first manga that I have read when I started my journey of reading manga (which frankly, it's not as obsessive as the me right now), so it has a place in my heart, despite me right now lamenting that the unique premise is that time is tainted by the RPGs systems, logical MC progression, a lot of padding and harem(?).
The story focuses on Han Jee-Han, an ordinary high school student who suddenly has an RPG setting, where he could look at other people's stats, solve quests, obtain abilities and level up. For me, the most interesting aspect of the series is the RPG system, where I enjoy Jee-Han messing with the system to min-max his attributes so much that it got me reading fanfictions on other characters who developed the same system as he has.
P.S: I couldn't get on with the slash fics that dominates fan fiction websites. Even with I have a big personality tick of imagining anime plot that will never happen.

Traditional Manga Format: Zippy Ziggy
Author: Kim Eun-Jing, Artist: Hwang Seung-Man
Serialized: Chance, Haksan Publishing in 2004 (Also published in English by the now-defunct Infinity Studios)
Summary: Kang Shin-Gi is a hypocrite that pretended to be nice in order to obtain a reputation until he meets Um Seung-Hui, a martial artist freak. Lost of hilarity (including assholes, hypocrites, delusional people) ensues.
In short, this is a gag manga disguised as a martial arts/ psychological battle and when it works, it is original for what it is trying to achieve, even though some of the gags exist for absolutely no reason. Still it is sometimes cliche in how the structure of the gag scenario works, the main female is awful that I rather ship her mother with him if there is a gun pointed at my head and having a dream as an ending soured a lot of goodwill, especially when you introduced a formerly missed character is one chapter prior. In terms of manhwa goes, this is the only one that I remember being written in a usual manga format (the other is The Breaker, but I only read some parts of them, this also include New Waves).
Fantasy Action(?): Magical Exam Student
Author: Seri, Artist: Biwan
Serialized: Naver Webtoon, Naver on 2013
Summary: With SATs approaching closer and closer, can she protect the love and peace in this world? A tale about Han-Yurem, who became a magical girl in her 3rd year of high school, and the mysteries that surround her.
If I would try to explain why this work appeals me, it's because there are a lot of layers that surround the manga. One of the more genius aspects on this manga is that sometime later, Yurem decided to bare it all in revealing that she is a magical girl to the public, and there is a lot of consequences that affect her when she decided on this choice, not even including the other stressors that she will face in her one year of life before stepping into adulthood. The English translation has been completed in a satisfying way.
Balanced Romance Between Shoujo and Shonen-Ai: That Summer
Mangaka: Kim Hyun
Serialized: Comico Korea, by NHN Entertainment on 2015
Scanlation: Ramen Queens Scanlations & Mystic Scantalations
Summary: Kim Jumi's life is like that of any other teenager preparing for her CSAT's: all work and no play. But one summer day, she witnesses something on the rooftop of her school… From then on, she finds herself getting tangled up with two boys who are in a complicated relationship.
While the translator notes can be quite personal and might be distracting, it shows that despite the monotonous setting (aside from the past and some scenes outdoor every now and then, most of the time they seem to interact at school a lot), the interactions between the 3 main leads & how they interact with the world around them are stellar in a way that feels more authentic than the other shoujos or shonen ais that I've read (for the former the plot can be too formulaic when it comes to love, for the latter it seems that all the guys are gay for each other).
Josei Slice of Life: Dear, Only You Don't Know (Dangsinman Molla!)
Mangaka: Yuria
Serialized: Naver Webtoon, Naver on 2012
Scanlation: Shiro Nabi, Easy Going Scans
Everyone knows women are tricky beings, with layers upon layers of secrets they hide, but there are some secrets women must risk everything in order to keep hidden! These (6 in total) women with such hidden secrets are being revealed.
Honestly, this is the latest addition (fully read the available chapters…a month ago) of the manhwas that I have fully read. The strength of this series is obviously how these storylines connect with each other (some obviously close and some distant). The controversial might be how much these girls explain their plight that while informative, can be seen as lengthy. The weakness comes from some of the women are not as focused as the other storylines (granted, one of them is kinda hard to relate to).
Franchise Level Thriller: Dokgo
Author: Min, Artist: Baek Seung Hoon
Seralized: Sports Today Webtoon, Lezhin on 2012
Scanlation: MangaCow
After Kang Hu death from bullying, the family was torn into pieces. His younger brother (Kang Hyuk) suppresses his resentment and heads back to school. The story begins exactly one year after Kang Hu death when his brother seeks to destroy the delinquent circle.
What makes it such a franchise is that the author/artist duo have a ridiculous work ethic when it comes to the series and they are able to capitalize the success of Dokgo to send us to a Korea where Kang Hyuk lives (which is a depressing world of crime and power, provided by Meraki Scans). Honestly though, if you want to experience the world of Dokgo, this manhwa is easily the best place to start since the plot is very easy to understand and follow, in addition to having only 90 chapters with an original art of blood and harsh ink.
Survival Sporting: Peak
Author: Hong Sung-Soo. Artist: Lim Gang Hyuk
Serialized: Daum Webtoon, Kakao on 2012
Scanlation: Easy Going Scans, SpotToon, Supreme Cream Scanlations
21-year-old Ryu Yeon-seong is about to start his mandatory military service in the ROK Army. But unlike most other conscripts, he and four others are assigned to the mountain police rescue unit stationed at Mt. Bukhan, a small mountain on the outskirts of Seoul. Not knowing much about it, they think it'll be a walk in the park, and count themselves lucky to have landed such a cushy assignment. But when they arrive at the mountain, the group soon learn that they're in for more than they bargained for.
I followed this after Kokou no Hitou has become too depressing for me and I never regretted halting my progress of reading Kokou no Hitou for a manhwa that due to some legal complications the English scanlations has been stalled. Aside from that, with the five volumes we have given, Peak showcases a unique in a unique setting for a manga (even with Kokou no Hitou, there are only 4 mangas in total that is about rock climbing in general) and being a reflection of all the Mountain Rescue Unit where they encounter a lot of different people who sometimes need to be rescued in the mountains, while still showing the harshness of the mountain (yes, people indeed die on the mountains). One last thing, the artist should spend some time not focusing on a manhwa (now he is focusing on a new work called Amor Certus and the first chapter doesn't disappoint in its art) and use his paintbrush to create a masterpiece, the really great art in his chapter is utterly insane.
Light Novel Adaptation: Legendary Moonlight Sculptor
Author: Lee Do-Gyeong, Nam Heesung. Artist: Grizma, Kim Tae Hyung
Serialized: Kakao Page, Kakao on 2015
The man forsaken by the world, the man a slave to money and the man known as the legendary God of War in the highly popular MMORPG Continent of Magic. With the coming of age, he decides to say goodbye, but the feeble attempt to earn a little something for his time and effort ripples into an effect none could ever have imagined. Through a series of coincidences, his legendary avatar is sold for 3 billion 90 million won ($2.7 million), bringing great joy to him, only to plunge him into despair at losing almost all of it to vicious loan sharks. With revelation of money through gaming, he rises from the abyss with new found resolve and steps forward into the new age of games led by the first ever Virtual Reality MMORPG, Royal Road.
Like Japan, Korea also have some light novels of their own. Like Japan, they sometimes adapt their light novels to manhwa. Not unlike Japan, this is the only manhwa that I have seen is adapted from a light novel and The Legendary Moonlight Sculptor is easily one of the, or THE apex of Korean light novel of the decade.
The first part is definitely why the series has a lot of hype, the artwork is stunning (which sadly, somehow decided that this adaptation is beneath him and later replaced with an obviously inferior artist), the world building of the game is great and the star of this series, the sculptures that Weed creates.
When I later decided to read the light novel of this series, the most memorable part of the story is how Weed creates those sculptors and by the words of the translator, I can visualize the more memorable designs that Weed creates. Currently, the readers look at the sculpture of a bouquet of flowers, a tribute statue of a deceased master, the most beautiful woman in the world and an ice dragon. Read the latter translations by Rainbow Turtle.
https://arkmachinetranslations.wordpress.com/legendary-moonlight-sculptor-table-of-contents/
–
Alright, these are the manhwa that I have read from all over the years. Share your favorite manhwa and why everybody should read it.